My radiator was in error 16.02 with random heating. This failure concerns the models:
Chauffelec ODESSAS II
Concorde Elsa II
Concorde Arkadi
Siemens KLAVA
Noirot Camelia, Karisa, Calidou
Chafelec Cyrene
Airelec Duplex…
I followed the tutorial
https://www.commentreparer.com/46667/Ra ... -a-inertie
.
Remove the electronic part with the 3 torx screws.
I only disconnected the 3 wires to the heating body and the 3 temperature probe wires (take a photo)
Gently take out the 2 clips which press the transistors onto the radiator
Untwist the aluminum brackets that secure the radiator
Take out the radiator (on the back in photo 1)
Desolder the capacitor 470nF X2> 250V
Resolder a new capacitor
Put back the radiator, twist the 2 fixing lugs with pliers to lock it on the electronic board
Put the 2 clips back on the radiators
Put everything back together and .... it works again !!!!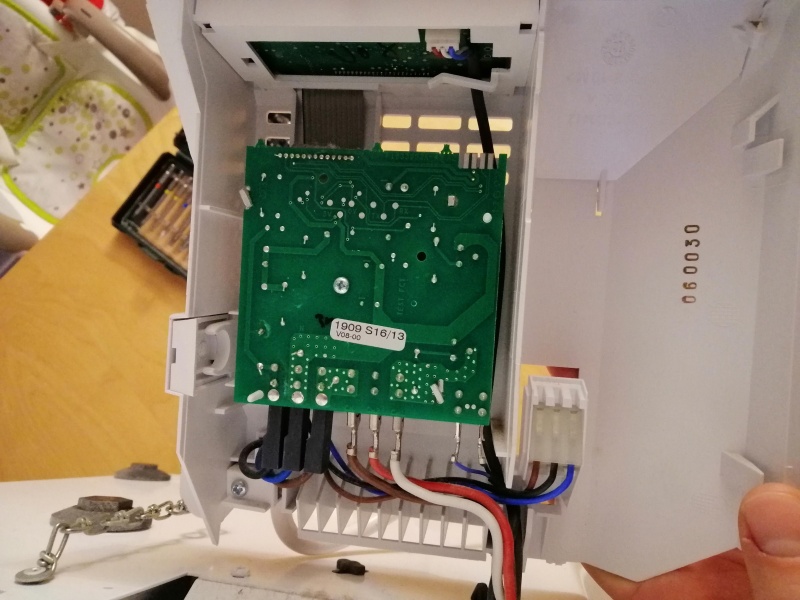 Capacitor on the left in the photo (in gray)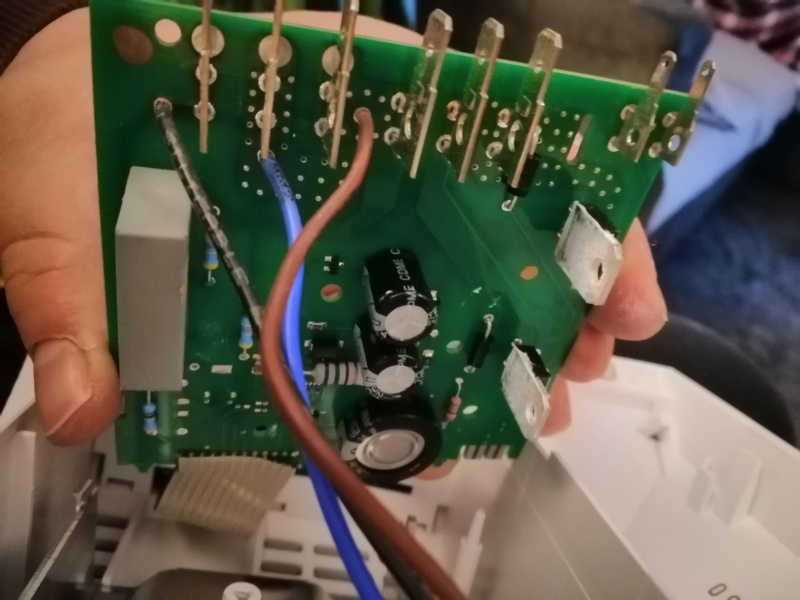 A failure on a component for less than 1 euro .... it smacks of planned obsolescence