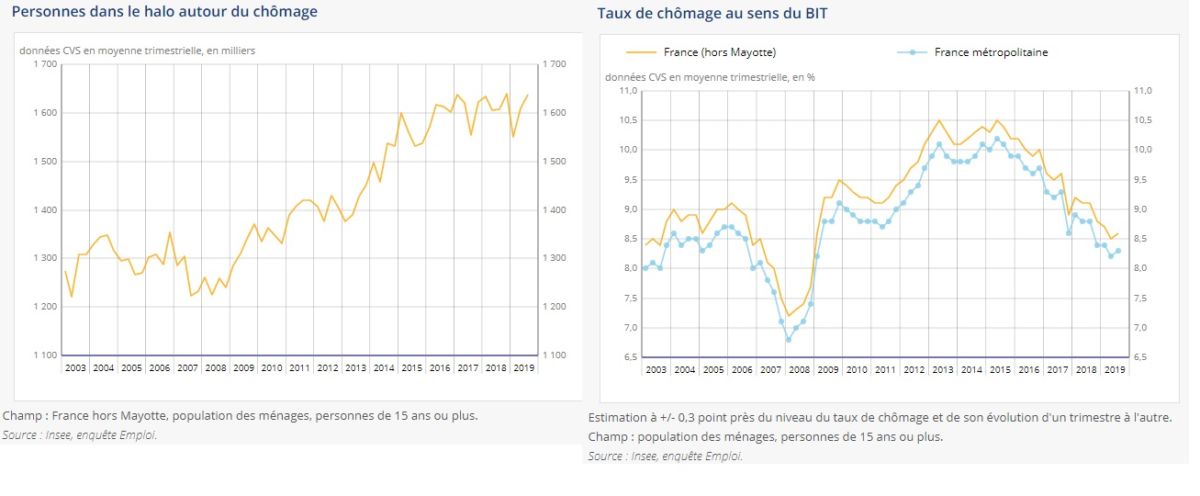 Macron president's record is rising unemployment
Let us take the raw figures published by DARES and take stock.
in category A the year 2019 ends with 3 unemployed. This is more than in May 358: 600 unemployed when Macron moved to the Elysée.
in the ABC category, it was 5, more than the 486 in May 900
According to figures from the Ministry of Labor, Pôle Emploi has carried out 1 since May 386. On average 200 each month. Compare this with the decrease of 2017 registrants in categories A, B, C, D, E in 45 months between May 000 and December 65, i.e. only 000 fewer registrants each month. Clearly, the official radiation is each month 32 times higher than the official decline in the number of registered unemployed ...
Arithmetically Macron and his policy is therefore 21 more unemployed in catdec since his entry to the Elysee according to his own official figures.
And if the figures of the Ministry of Labor were not purged with great blow of radiation, blow of suppression of unemployment benefits, undoubtedly the official balance sheet would be even more tragic. On the scale of the economic war waged against the working class of our country, each of which can perceive the painful consequences.
https://www.agoravox.fr/actualites/econ ... age-221169