Happy Birthday !
For those unfamiliar with the report published in 1972:
https://fr.wikipedia.org/wiki/Les_Limit ... nde%20fini
)%20(,des%20r%C3%A9f%C3%A9rences%20des%20d%C3%A9bats%20et
For the 30 years we have had the right to a comparison between the reality of the past 30 years and the scenarios
Graphic result where we see that we are following their BAU scenario (Business as usual)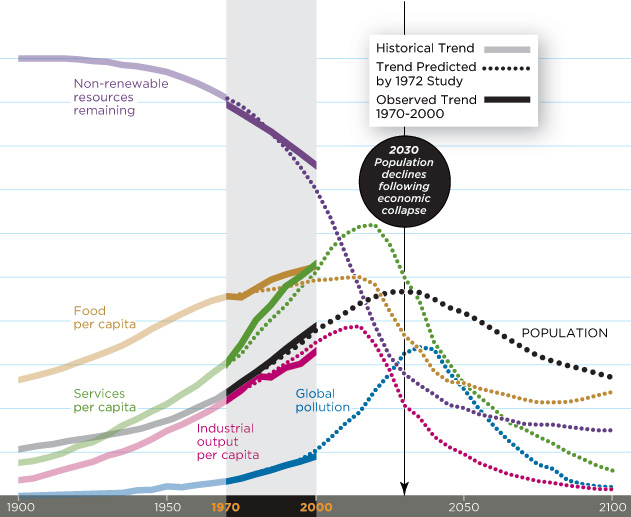 https://www.les-crises.fr/recommande-le ... am-turner/
For the 50th anniversary, we are going to have a book but in the meantime here is a video from Jorgen Randers, one of the authors of the 1972 report.
We often hear Dennis Meadows (other author) in the media but little Jorgen Randers and the story is noticeably different: a little more upbeat, even if nothing is rosy.
It's in English, I'm not bilingual but with the subtitles and a DIY level in English, we manage to follow.
We will see a new simulation from 1980 on a new model called Earth4 and no longer world3.
CO2 is integrated into this new model.